280-JAK.DV-X純銀箔白蝶魚/F
[
280-JAK.DV-X-1
]
280-JAK.DV-X純銀箔白蝶魚/F
[
280-JAK.DV-X-1
]

Selling price: 36,100円(tax incl.)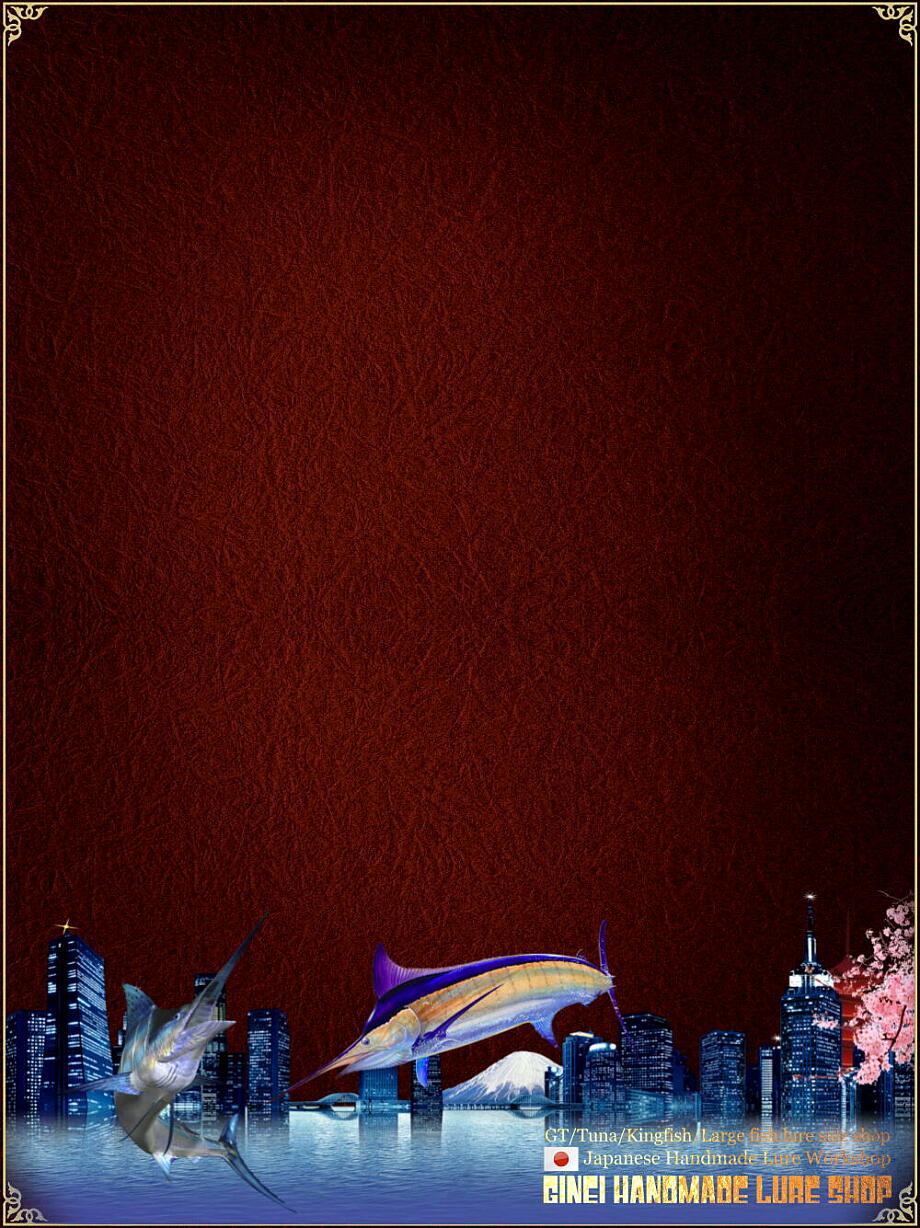 【Lure Name】
― GINEI Handmade Lure

【Lure Product Name】
― 280-JAK.DV-X純銀箔白蝶魚/F

【Lure size】
― 280/mm

【F/S】
― Floating

【Number lure grams】
― (+ -5 g) product image reference please.

【Lure Action】
― Jerk Dive / S shaped action.

【Target fish】
― GT / Tuna / Kingfish / For large items.

【Lure timber】
― Wood - Japan name (Bei hiba) Origin name (Yellow cedar).

【Weight type】
― ― Fixed system in the rear position.

【Floating posture】
― Vertical posture.

【Face, body material】
― We use pure silver foil (100% silver).

【Shell specification】
― "White butterfly shellfish" It is a natural shellfish.

【Hook Eye】
― Stainless steel wire 1.6 mm It corresponds also to a large fish.

【Painting】
― Three-layer polarizing paint, Majora painted finish.

【Coating agent】
― We use a special formulation urethane coat.

【About product image】
― It will be the price of 1 product.

【Product image】
― The product will be an image with a shopping basket.

【Customize】
― We will support customization for lure color, pattern etc etc.


Our shop 's online shop is a shopping cart system to complete lure pre - orders.

Customers who wish to book lures Please click on the "Pre-order" button to complete the reservation.

Even if the shopping cart is completed, it is not a decision of "reservation order".

After our shop confirms the payment of the item price, the lure order is completed system.

※ Because there are usually many reservations, payment notification may be several months ahead.

※ Items displayed in the shop are not inventory items.

※ Lure product sales are complete reservation production sales.

※ Please be sure to confirm the
"Terms of Service"
, and consent is required.

For detailed online shop reservation method, refer to
"User Guide"
.

For details of the price of lure, please refer to here GINEI Handmade Lure -
"Lure price list"
.

For details of lure production, please refer to GINEI Handmade Lure - manufacturing process
"molding"
.